WMV to MP3 Converter a powerful audio converter. It allows converting WMV audio to MP3 easily. Key features: Batch-convert unlimited Video files in the fast and easy setup interface; Extractor Video files into custom file sizes for use with portable MP3 players; You can customize the size of output file and its Bitrate will be calculated automatically; Multithreading are supported and the more files you convert the faster; Easy to use – Just two clicks, everyone can become the master of WMV to MP3 Converter; Automatically shutdown the computer after conversion; Many settings are adjustable, such as audio size, bit rate, frame rate, so that the output MP3 audio will match most portable MP3 player.
WMV to MP3 Converter Screenshot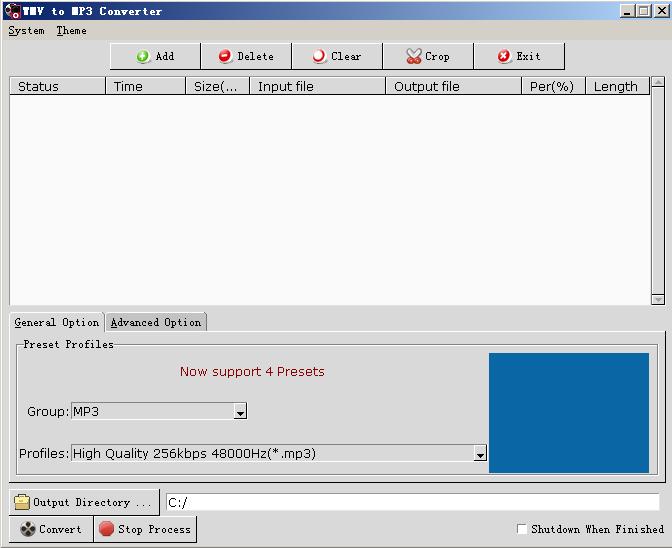 WMV to MP3 Converter News
07-31-2012 WMV to MP3 Converter Ver 1.0.1 released.
Download WMV to MP3 Converter
Support about WMV to MP3 Converter
Should there be any queries, please don't hesitate to leave a reply.